Barb's Gourmet Brittles
A gourmet Candy & Ice Cream Shop
Click here to add your own text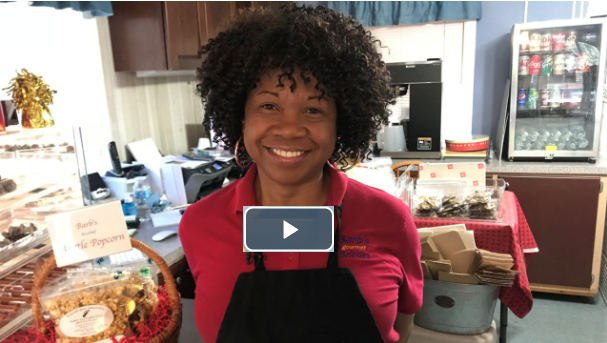 TALLAHASSEE, Fla. (WTXL) – This Black History Month, WTXL is shining the spotlight on people in our community going above and beyond to make a difference.
For 17 years, Barbara McGarrah has owned a Tallahassee brittle business but she says opening a brittle business was never on her radar.
In this story, we go to none other than Tallahassee's Lake Ella. There, one woman and her brittles are taking center stage.
Barb's Gourmet Brittles started with a simple recipe: peanut brittle.
"Started making that for family members when I was in college," said Barbara McGarrah, owner of Barb's Gourmet Brittles.
Brittle so good, they couldn't get enough. That is until the peanuts ran out and the idea of no more brittle began to set in. But Barb's father had a solution.  More
Buying online is easy, we take all major credit cards and PayPal. Order by selecting one of the great brittle flavors, gift items or other scrumptious confections and we will ship anywhere in the USA.
---
A warm spirit, open mind and love for a nostalgic treat led this respected Tallahassee fashion designer to launch one of the city's favorite confectioneries.
We have many brittles to choose from, take a look at a sampling of these wonderful confections
You have never seen the unique variety of ice cream we offer, truly one of a kind flavors
So many wonderful goodies, from cookies to pies to nut clusters, pop corn, fudge and more
Something for that special someone, family or friends… something they will remember